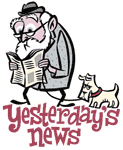 Our Do-It-Yourself Dorktones contest is closed and we would now like to announce that Huub from Amsterdam is our winner! Congratulations Huub, your well deserved T-shirt will be send out to you shortly.
Out of all submissions we've chosen Huub's remix to be our favorite. Have a listen to it and let us know what you think of it.
Thanks to all who submitted a mix, we appreciate your effort!