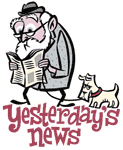 Your favorite little garage beat bubblegum combo, the Dorktones, made a quick visit to the world famous Wisseloord Studios last Monday. Our dear friend De Schuinsmarcheerder invited us to come over to record one or two tracks in this great studio.
After the initial shock and awe of being in a real big-time studio, we got to work and committed two mellow bubblegum soul tracks to tape. The tracks still need to be properly mixed but so far it looks like we're going to be huge again in China!
We'll publish them here once they're done.